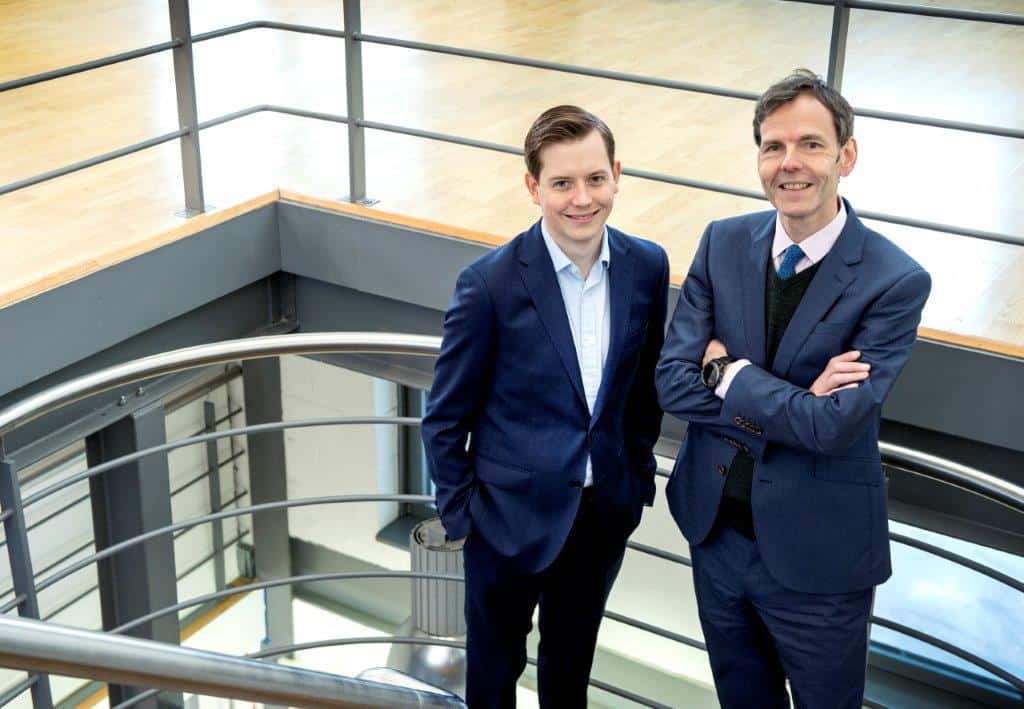 Salmon Developments Limited have today, 9 December, 2019 entered a new era with the £40 million Management Buyout (MBO) transaction which sees founding Directors Doug Stewart, BSc (Hons) FRICS and Rorie Henderson BSc (Hons) MRICS hand over the reins of the company to fellow Salmon Director Paul Stoodley, together with Chief Financial Officer Anthony Harper, (FCA).
This change in leadership and ownership is part of a long-term succession plan. Doug Stewart and Rorie Henderson will initially remain as minority shareholders and directors to support the transition of the business to the new owners. The company will continue to operate and trade under the Salmon Property banner. Doug Stewart will become Chairman.
The company was originally co-founded in 1989. In 1994 Salmon formed a joint venture company, Salmon Harvester Properties Ltd. This is a joint venture with NFU Mutual which has completed in excess of 100 developments in all use classes across the country worth in excess of £1 billion.
Salmon Property has, for several years been an asset manager for £200 million of investment product and in both 2016 and 2017 was awarded the MSCI UK property investment award for highest performing UK balanced fund.
Presently, Salmon Property has five live projects with a GDV potential in excess of £300 million. These include projects in Clapham & High Wycombe which are being carried out in conjunction with Royal London Asset Management.
The corporate transaction coincides with the sale of a 33,000 sq ft industrial scheme in Havant to clients of LaSalle Investment Management and the sale of the Salmon Harvester's final plot in Bristol to Tristan Capital together with a further disposal at Cambridge South where Unit 4 has been let to Plantshake by Foga.
Paul Stoodley, CEO Salmon Property said: "This is an exciting time for the future of Salmon and sees the first phase in the long-term succession plan come to fruition.
Anthony Harper, Chief Financial Officer said: "We are fortunate to take this forward from a position of financial strength, experience and trust with our long-standing clients. We are grateful for Doug and Rorie's continued support as we enter this new phase of growth".
Doug Stewart said: "I am delighted with the outcome of this MBO. After 30 years of devotion to the business it is now the right time for Rorie and me who founded this great venture to move on. I know with Paul and Anthony at the helm, Salmon Property will continue to identify and develop new opportunities that will return significant profit".