Oldends Lane, Stonehouse
Former SKF site, which Salmon purchased in May 2022.
Planning was submitted in Q4 2022 for a 214,000 sq ft, seven-unit scheme.
The project is funded through Salmon's Industrial JV with Westbrook Partners.

Cross Oak Lane, Horley
Former Saga Group and Titan Travel offices, which Salmon purchased in July 2021.
Planning was obtained in Q3 2022 for an 84,000 sq ft, two-unit scheme.
The project is the first project to be funded through Salmon's new Industrial JV with Westbrook Partners.

Quest 271, Test Lane, Southampton
Former Newsquest offices and printworks, which Salmon has agreed to purchase on a subject-to-planning basis in December 2021.
We have been granted planning for a 150,000 sq. ft, 3-unit industrial and logistics scheme.
The project is funded by Royal London.

Hermitage Park, Harts Farm Way, Havant
Harts Farm Way, Havant is situated just off the M27 at the A3 (M) junction, a short drive from Portsmouth and Southampton.
Hermitage Park is a warehousing development of 4 units ranging from 4,500 sq ft-11,000 sq ft and totalling 33,000 sq ft. Construction was completed in July 2019, with the scheme being sold to Lasalle.

Ascot Business Park, Ascot
Ascot Business Park is a Salmon and Raspin Properties Ltd development, comprising office, industrial and studio units.
OFFICES: Queens Square comprises nine office buildings of between 2,000 ft2 and 14,000 ft2 occupiers include Handelsbanken Ltd and Smink. Fully sold.
INDUSTRIAL: Fully let/sold.
STUDIOS: All nine units have been sold at figures of £220-£250 psf.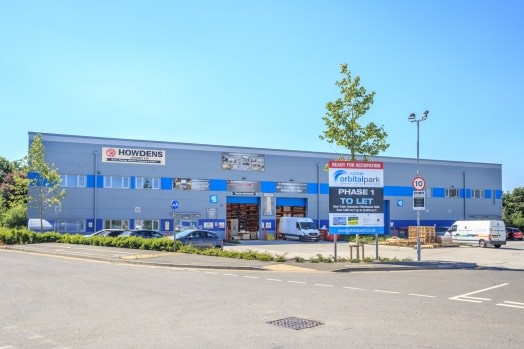 Orbital Park, Ashford
Salmon sold its final holding at Orbital Park, Ashford in January 2020.
We have sold 1.5 acres to South East Coast Ambulance for a new 33,000 sq ft Hazardous Area Response (HART) and Make Ready Station. We have recently sold a further 2-acre site to Tavis House Properties which has completed building its scheme of 30,000sf starter industrial units.
The first phase of the Axiom industrial/warehouse scheme comprising 55,000 sq ft in 7 units( Howdens Joinery, Meggitt Safety, Specialised Roofline Supplies Forza Industries and Hire Station) was recently sold to Threadneedle for in excess of £10 million.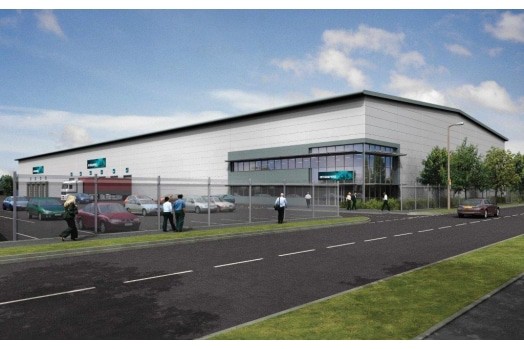 Kimpton Industrial Park, Sutton
Planning permission was obtained and the scheme was built on time and to budget. It was let as a single building to Royal Mail Parcelforce at a record rent of nearly £1 million pa.
In September 2013 Salmon Properties completed the purchase of the long leasehold interest of a 4-acre site on the Kimpton Industrial Park on the A217 in Sutton, South-West London.
La Salle Investment Management financed the £20m project which has retained the long-term investment. The letting agents were JLL and Stiles Harold Williams.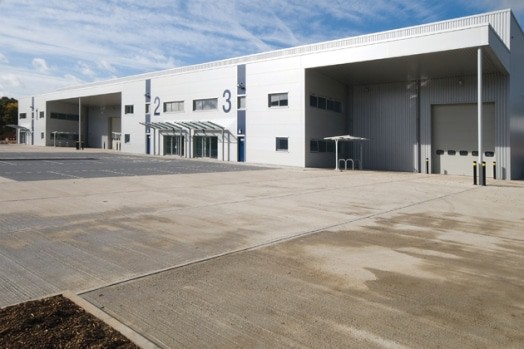 Bartley Point, Hook
Bartley Point is a 155,000 sq ft B1/B2/B8 development. The scheme provides 12 units which range in size from 5,000 sq ft to 40,000 sq ft.
One unit was pre-sold to Woods BMW for a new BMW and Mini car showroom complex.
Unit 4 was sold to Space Path Communications Ltd
Unit 5 was let to Monks & Crane
Unit 7 was sold to SP International
Unit 8 was let to DFS
Unit 9 has been sold to Contour Electronics
Unit 10 was let to Cosentino SA.

Cambridge South, Sawston
The first phase of this project, which comprises 68,000 sq ft of industrial units, ranging from 1,600 to 22,000 sq ft is now completed.
The Phase 2 land totalling 3.5 acres was sold to Warehouse REIT in May 2021 for £20.2m.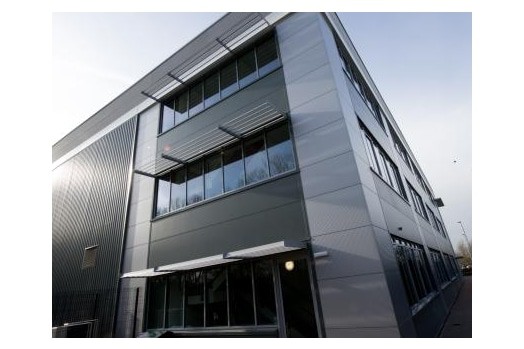 Innova Park, Enfield
An 80,000 sq ft £12.75m industrial/warehousing development has been completed and sold to Segro.
The property was developed jointly with Axa Real Estate.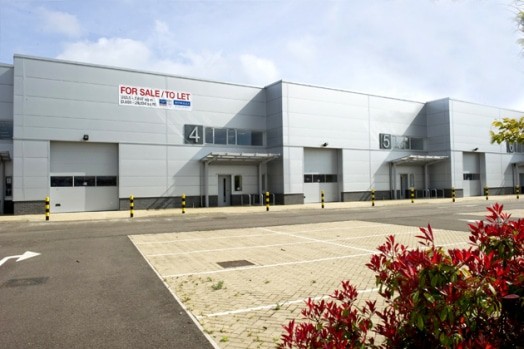 Kings Court, Cambridge
Kings Court comprises 32,000 sq ft providing a rare opportunity to acquire new business units in a prominent location within the City.
Three units have been sold Compuserve, Global Distribution and Chips Away, the remaining units were let to Keuhne & Nagel, Applied Medical Technology, Fujifilm Speciality Ink Systems and Screwfix.
The investment was sold to Cambridge University Fund for £2.4m in 2014.

B&Q Sturry Road, Canterbury
Salmon acquired two adjoining sites in Sturry Road, Canterbury from Total & Invicta Motors, the assembled site measured 5.5 acres.
Planning consent was achieved for 63,000 ft2 of retail warehousing in two units:
B&Q – 60,000 sq ft
Carphone Warehouse – 3,000 sq ft
The former Invicta Motors site was sold to B&Q for a new large format store/owner occupation. The Carphone Warehouse unit was sold to a private investor.
End value B&Q land £12.5m. Carphone Warehouse £1m.

Brentwood Industrial Park, Essex
A 7-acre site between the River Thames and Maidenhead Town Centre was assembled over a number of years.
Planning permission was obtained for a £50m mixed-use redevelopment comprising 50,000 sq ft B1/B2/B8 commercial and 240 apartments.
The site was sold with the benefit of planning permission to Miller Homes.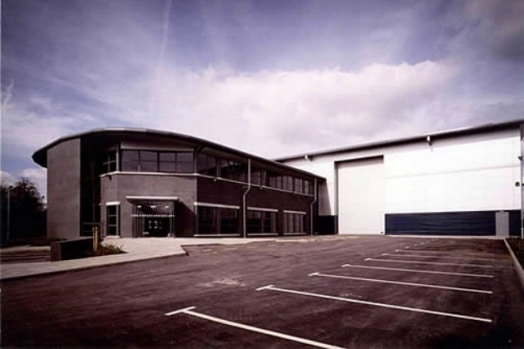 Bulls Bridge, Hayes
Industrial/warehouse scheme on 30 acres, comprising 132,00 sq ft warehouse let to British Airways, 18,000 sq ft warehouse for Volvo, 35,000 sq ft offices for Vodaphone, 10,000 sq ft warehousing for Wings Coaches and 37,000 sq ft flight training centre for Orbit. Investment sold to NFUM and Legal & General.

Greenford Park
A 200,000 sq ft distribution and warehouse facility for Entertainment UK and a 120,000 sq ft distribution and warehouse facility for Scottish and Newcastle built on a brownfield site.
The completed investment was pre-sold to Brixton Estate plc.

Sowton, Exeter
Salmon acquired an 8-acre site at Sowton, Exeter, close to junction 30 of the M5.
This 130,000 sq ft warehousing scheme was the first development undertaken in the Salmon Harvester Properties joint venture.
Scheme value £15m.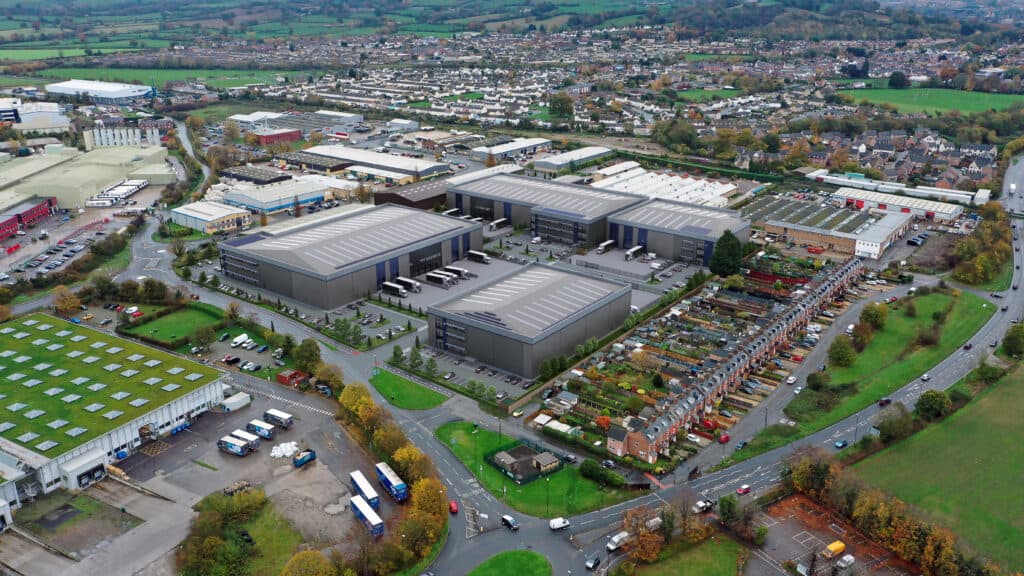 Freeway Park, Wakefield
This warehousing scheme was completed in two phases.
Phase 1 was let to Progressive Financial Services, Debenhams Retail plc and Tissue Science Laboratories.
Salmon sold the Phase 2 site to A&J Mucklow Group plc with the benefit of planning consent for 110,000 sq ft of small unit B1/2/8 units.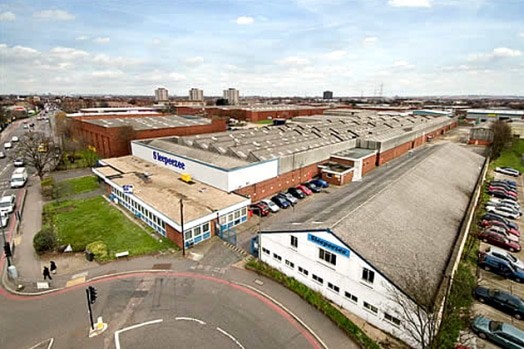 Morden Rd, Merton
SHP acquired and subsequently sold a major development site in southwest London prior to unveiling plans for a £16 million light industrial and warehouse scheme.
The site was sold to Big Yellow for a purpose-built self-storage facility.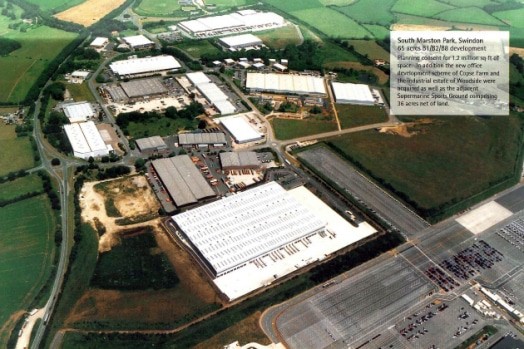 South Marston Park, Swindon
Salmon purchased a portfolio of properties from Rolls Royce which included this 65-acre site in Swindon.
Planning consent for 1,200,000 sq ft of B1/B2/B8 was secured and the site was sold to MEPC for £30m.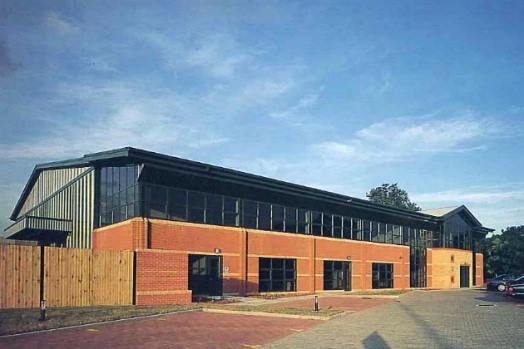 The Wensum Company, Crawley
Salmon acquired a 1.4-acre site from the Withenden family at South Corner Industrial Estate, Crawley, adjacent to Gatwick Airport.
The site was acquired to provide a new 25,000 sq ft warehouse and office HQ for The Wensum Company Plc, makers of corporate uniforms. Wensum required representation close to Gatwick Airport to service their airline clients.
The development was funded by NFUM. End investment value £2.5m.
Other Projects – Click to Expand